The Lion King Jr. at Bigfork Center for Perf. Arts
The Lion King Jr.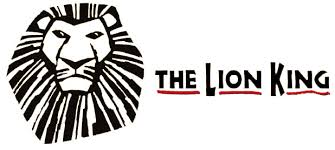 Based on the 1994 Disney animated feature film of the same name and William Shakespeare's Hamlet, The Lion King is the story of Simba, an adventurous and energetic lion cub who is next in line to be king of the Pride Lands, a thriving and beautiful region in the African savanna. When Simba's father Mufasa is killed by his uncle Scar, though, Simba is led to believe that his father's death is his fault, and he is encouraged to run away forever. Scar seizes power and with his already unstable mind deteriorating, the Pride Lands experiences a darkness and desolation from which only Simba can save the animals of the kingdom. Featuring classic songs from the film such as "Circle of Life," "I Just Can't Wait to Be King," "Hakuna Matata," and "Can You Feel the Love Tonight," The Lion King is a story and a spectacle about identity, family, and responsibility that is enjoyed worldwide by people of all ages.
General admission tickets: Adults $12  Seniors $10  Students $9  Children under 12 $8
Tickets will be available online and at the box office 1 hour before performance times.
For more information visit www.bigforksummerplayhouse.com/childrens-theatre or call 406-837-4886